About
Immunic is a biotechnology company developing a clinical pipeline of orally administered, small molecule therapies for chronic inflammatory and autoimmune diseases.
About Us
Immunic Therapeuctics
Immunic is developing orally administered, small molecule programs: The company's lead development program, vidofludimus calcium (IMU-838), currently in phase 3 clinical trials for the treatment of multiple sclerosis and which has shown therapeutic activity in phase 2 clinical trials in patients suffering from relapsing-remitting multiple sclerosis and moderate-to-severe ulcerative colitis, selectively inhibits activated immune cells and shows combined anti-inflammatory, anti-viral and neuroprotective effects. IMU-856 is targeted to restore intestinal barrier function and regenerate bowel epithelium, which would be applicable in numerous gastrointestinal diseases, such as celiac disease, where it is currently in preparations for a phase 2 clinical trial.
Immunic, Inc. is headquartered in New York City. Its subsidiary, Immunic AG, is based in Gräfelfing near Munich, Germany, where the company's research and development activities are conducted.
Immunic AG was founded in 2016 with headquarters in Planegg-Martinsried, Germany. Since April 2019, the company has been operating under the name Immunic, Inc. with its registered office in the United States and has been trading on the Nasdaq Stock Market under the ticker symbol "IMUX."
Scientific-Medical Advisory Board
Fred D. Lublin, M.D.
Icahn School of Medicine at Mount Sinai
Dr. Lublin is a neuroimmunologist with a special interest in immune functions and abnormalities that affect the nervous system. He currently serves as the Saunders Family Professor of Neurology and the Director of the Corinne Goldsmith Dickinson Center for Multiple Sclerosis, Icahn School of Medicine at Mount Sinai in New York. As one of the world's foremost experts on experimental therapies for multiple sclerosis (MS), Dr. Lublin transformed patient outcomes with pioneering studies of Interferon beta-1b before the drug received approval from the U.S. Food and Drug Administration (FDA) in 1993 to treat the relapsing-remitting form of the disease. Over the years, his work has received funding from the National Institutes of Health (NIH), National Multiple Sclerosis Society (NMSS) and the International Progressive MS Alliance, among other organizations.
Dr. Lublin has served on the Board of MS Hope for a Cure and the National Multiple Sclerosis Society. He also served as past Chairman of the National Multiple Sclerosis Society (USA) advisory committee on clinical trials of new MS drugs and Chairman and National Board Member of the Clinical Advisory Committee of the New York City Chapter of the National MS Society. He has published numerous scientific articles and has served as a consultant to the NIH, as well as to pharmaceutical and biotechnology companies in all phases of drug development, including in preparation for drug presentation to the FDA and its advisory panels.
Dr. Lublin earned his medical degree from Jefferson Medical College in Philadelphia, PA and completed an externship at the National Hospital for Nervous Diseases in Queen Square, London. He concluded his formal training in New York with an internal medicine internship at Bronx Municipal Hospital, Albert Einstein Medical Center, and a neurology residency at New York Hospital, Cornell Medical Center. In 2018, Dr. Lublin received the Clifford H. Goldsmith Award for Outstanding Service and the June Halper Lifetime Achievement Award from the Consortium of MS Centers in recognition of his long-standing history of innovative research and commitment to excellence in caring for patients with MS.
Icahn School of Medicine at Mount Sinai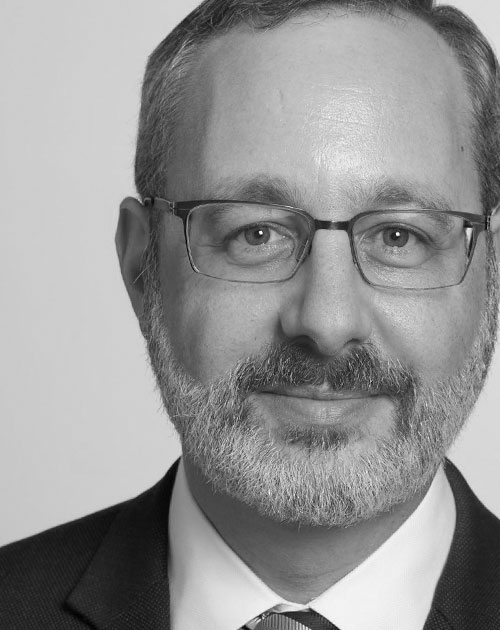 Bruce E. Sands, M.D., M.S
Icahn School of Medicine at Mount Sinai
Dr. Sands is the Dr. Burrill B. Crohn Professor of Medicine and Chief, Dr. Henry D. Janowitz Division of Gastroenterology, Icahn School of Medicine at Mount Sinai in New York. Prior to joining Mount Sinai, Dr. Sands was Medical Co-Director of the Crohn's & Colitis Center at Massachusetts General Hospital in Boston, where he also served as the hospital's Acting Chief of the Gastrointestinal Unit as well as Associate Professor of Medicine at Harvard Medical School.
A longtime advocate for continued translational research in Crohn's disease and ulcerative colitis, Dr. Sands is widely recognized for his innovative treatment of IBD and for his clinical investigations of new therapeutics. He was among the first to report the efficacy of infliximab, a drug used to treat autoimmune diseases in ulcerative colitis, a result later confirmed in large, multi-center randomized controlled trials.
Dr. Sands has served as the Chair of the Clinical Research Alliance of the Crohn's Foundation of America, Chair of the Immunology, Microbiology and Inflammatory Bowel Disease Section of the American Gastroenterological Association (AGA) and Chair of the International Organization for the Study of IBD. He is an AGA fellow (AGAF) and a fellow of the American College of Gastroenterology (FACG). His work has appeared in several leading peer-reviewed journals, including the New England Journal of Medicine, for which he is also a reviewer, Gastroenterology and Gut. He served as an Associate Editor for the leading journal, Gastroenterology, from 2011 to 2016.
Dr. Sands received his medical degree at Boston University School of Medicine, MA and completed a residency in internal medicine at the Hospital of the University of Pennsylvania in Philadelphia. He completed his clinical and research fellowships at the Massachusetts General Hospital. Dr. Sands also holds a Master of Science in epidemiology from Harvard School of Public Health.
Icahn School of Medicine at Mount Sinai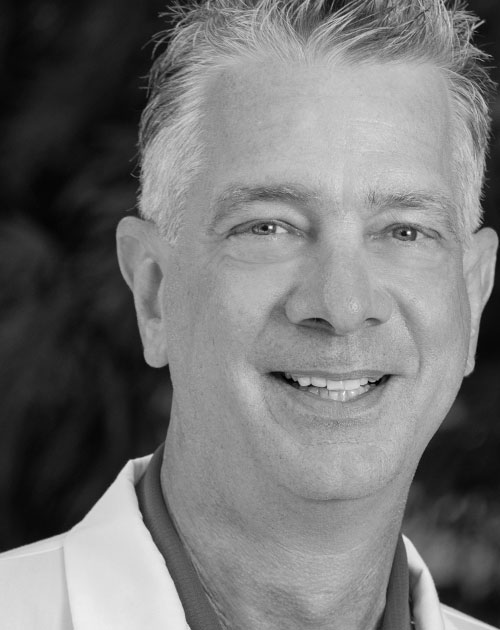 Paul J. Utz, M.D.
Stanford University School of Medicine
Dr. Utz is an expert in the study of human and murine autoantibodies and autoantigens, apoptosis signaling pathways, animal models of autoimmunity, proteomics and multiplexed assay development for biomarker discovery. He is currently Professor of Medicine – Immunology & Rheumatology at the Stanford University School of Medicine, where he directs a lab focused on the normal immune system and how it differs with the immune system of patients with immunodeficiency disorders, infections, and autoimmune diseases. Among the autoimmune diseases being studied are systemic lupus erythematosus, rheumatoid arthritis, MS and IBD. In addition to trying to better understand the pathogenic mechanisms involved in autoimmune and inflammatory diseases, the lab is interested in developing bench-to-bedside technologies, including diagnostics and therapeutics, for human immune diseases.
In addition to his research, Dr. Utz has been an innovator in medical student education. He is the Stanford Associate Dean for Medical Student Research, focused on promoting physician investigator development across the physician-scientist career continuum, and is founder of the Stanford Institutes of Medical Research (SIMR), one of the country's largest and most respected immersive high school research programs. He also serves as the Emeritus Director of the Medical Scientist Training Program (MSTP) at Stanford.
Dr. Utz has won numerous faculty teaching awards for his work in the Department of Medicine and Immunology Interdepartmental Ph.D. Program at Stanford, and elsewhere. He is a member of the Scientific Advisory Boards of several biotechnology and pharmaceutical companies, and has co-founded three Bay Area companies.
Dr. Utz earned his medical degree from the Stanford University School of Medicine. He completed his internal medicine residency, rheumatology fellowship, and post-doctoral training at Brigham and Women's Hospital in Boston prior to joining the Harvard Medical School Faculty.
Stanford University School of Medicine
Immunic Inc, ( Nasdaq: IMUX ) Stock Quote:
Currency in USD. Quote data delayed at least 15 minutes.