Vidofludimus Calcium
Vidofludimus calcium (IMU-838) is a small molecule investigational drug in development as an oral next generation treatment option for patients with multiple sclerosis, or MS, and other chronic inflammatory and autoimmune diseases.
Vidofludimus Calcium is Targeted to Address Multiple Drivers of Neurodegeneration in MS Patients
Vidofludimus calcium is being tested in several ongoing MS trials, including the twin phase 3 ENSURE trials in relapsing MS and the supportive phase 2 CALLIPER trial in progressive MS. If approved, vidofludimus calcium, with combined neuroprotective, anti-inflammatory, and anti-viral effects, has the potential to be a unique treatment option targeted to the complex pathophysiology of MS.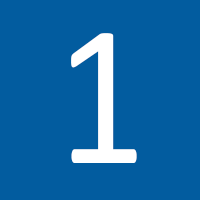 Anti–Inflammatory Effects
Selectively targets hyperactive immune cells
Reduces magnetic resonance imaging lesions
Reduces relapses
Mechanism already shown to reduce brain atrophy
Addressing relapse-associated worsening, or RAW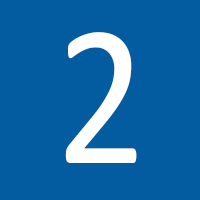 Anti-Viral Effects
Established, broad-spectrum
anti-viral activity
Epstein-Barr virus linked to MS
Potent anti-Epstein-Barr virus activity
Potential to suppress Epstein-Barr virus-related T cells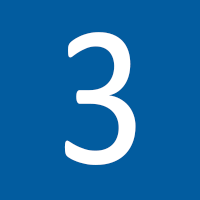 Direct Neuroprotective Effects
Impact on validated neuroprotective target
Impact on serum neurofilament light chain
Encouraging clinical signals from phase 2 trial on change in EDSS and prevention of confirmed disability worsening events
Potential to target progression independent of relapse activity, or PIRA
Vidofludimus calcium can target various aspects of 'smoldering' MS
Multiple publications from 2022[1-5] have highlighted the enhanced understanding of the triggers and ongoing neuronal destruction of MS, namely, that MS is triggered by infection from Epstein-Barr virus, or EBV, followed by cross-reactive antibody production and associated auto-inflammation and neuronal damage. Vidofludimus calcium is a known inhibitor of the enzyme dihydroorotate dehydrogenase, or DHODH, which is a key enzyme in the metabolism of overactive immune cells and virus-infected cells. This mechanism is associated with the anti-inflammatory and anti-viral effects of vidofludimus calcium. Additionally, vidofludimus calcium potently activates the neuroprotective transcription factor nuclear receptor related 1, or Nurr1, which is associated with direct neuroprotective properties and may enhance the potential benefit for patients.
Immunic believes that the combined mechanisms of vidofludimus calcium are unique in the MS space and support the therapeutic performance shown in the company's phase 2 EMPhASIS trial in relapsing-remitting multiple sclerosis, or RRMS, in particular, via data illustrating the potential to reduce magnetic resonance imaging lesions, prevent relapses, reduce the rate of disability progression, and reduce levels of serum neurofilament light chain, an important biomarker for axonal damage.
Vidofludimus calcium has an attractive and consistent pharmacokinetic, safety and tolerability profile and has already been exposed to more than 1,400 individuals, to date.
Specifically Targeting Metabolically Activated Immune Cells
This graphic illustrates the processes mentioned below.


By inhibiting DHODH, a key enzyme of pyrimidine de novo biosynthesis, highly metabolically activated T and B immune cells experience metabolic stress, which leads to a modulation of their activity and function. Immunic believes that a key advantage of DHODH inhibition is that the sensitivity of specific immune cells to DHODH inhibition correlates with their intracellular metabolic activation state, and therefore, may not negatively impact "normal" immune and bone marrow cells.
Specific repression of activated Th1 and Th17 cells, reducing pro-inflammatory cytokines such as IFNγ, TNFα, and IL-17
Induction of anti-inflammatory cytokines and associated regulatory immune cells
Based on the selectivity towards metabolically activated cells, DHODH inhibition also leads to a direct anti-viral effect, which has been observed in various virus infected cells, such as hepatitis C virus infections, cytomegalovirus infections and even hemorrhagic fever-causing viruses, such as Arena virus infections. In MS, Immunic believes that treatment with vidofludimus calcium may help avoid virus reactivation. This would prevent EBV reactivation and, therefore, can essentially have a therapeutic benefit in MS. On the other hand, this could prevent one of the major drawbacks of the long-term use of immunosuppressive medications commonly used to treat MS, which were shown to have an increased risk of virus reactivation, including John Cunningham virus, which is believed to be the cause of progressive multifocal leukoencephalopathy, or PML.
Clinical Development of Vidofludimus Calcium
Immunic believes that vidofludimus calcium has the potential to demonstrate medically important advantages versus other treatments, due to its placebo like safety profile and its robust neuroprotective, anti-inflammatory, and anti-viral properties. Vidofludimus calcium could provide MS patients with a distinctive therapy that is uniquely matched to the biological drivers of MS. In clinical trials, to date, it has shown data indicating:
A targeted effect on hyperactive immune cells without suppression of normal immune function.
Robust magnetic resonance imaging lesion suppression, comparing favorably to other medications commercially available for relapsing MS, or RMS.
An initial signal for improved rates of confirmed disability worsening.
A robust decrease in serum neurofilament light chain, providing evidence of vidofludimus calcium's potential neuroprotective activity.
A potent activation of the target Nurr1, which is involved in protection of relevant neurons from cell death.
A low discontinuation rate for vidofludimus calcium-treated RMS patients, substantially below placebo, which indicates an encouraging combination of tolerability and efficacy as well as maintenance of normal quality-of-life.
Absence of hepatotoxicity signals and other relevant adverse events leading to discontinuations, which distinguishes vidofludimus calcium from other oral RMS treatments.
The broad spectrum anti-viral effect of vidofludimus calcium may support lowering the rate of viral infections and reactivations, including EBV reactivation, potentially resulting in slowing potential EBV-related neurodegenerative processes.
Phase 3 Program of Vidofludimus Calcium in RMS (ENSURE Program)

ClinicalTrials.gov Identifier: NCT05134441 & NCT05201638
Study Website: https://ensure-ms.com

The ongoing ENSURE program comprises two multicenter, randomized, double-blind phase 3 trials designed to evaluate the efficacy, safety and tolerability of vidofludimus calcium versus placebo in RMS patients. Each of the trials, named ENSURE-1 and ENSURE-2, is expected to enroll approximately 1,050 adult patients with active RMS at more than 100 sites in 14 countries, including the United States, Latin America, Central and Eastern Europe, and India. Patients will be randomized in a double-blinded fashion to either 30 mg daily doses of vidofludimus calcium or placebo and the primary endpoint for both trials is time to first relapse up to 72 weeks. Key secondary endpoints include volume of new T2-lesions, time to confirmed disability progression, time to sustained clinically relevant changes in cognition, and percentage of whole brain volume change, grey matter volume and white matter volume. The ENSURE trials are being run concurrently. Immunic currently expects to report an interim futility analysis of the ENSURE program in late 2024 and to read-out the first of the ENSURE trials end of 2025.

Based on vidofludimus calcium's robust activity in preventing lesion formation in the company's phase 2 EMPhASIS trial in RRMS, the strong and consistent correlation observed between lesion formation and clinical relapse in third-party clinical trials, and the drug's robust safety profile to date, Immunic believes that this phase 3 program provides a simple and straightforward path towards potential regulatory approval of vidofludimus calcium in RMS.

Phase 2 Trial of Vidofludimus Calcium in PMS (CALLIPER Trial)

ClinicalTrials.gov Identifier: NCT05054140
Study Website: https://calliperstudy.com/

The multicenter, randomized, double-blind, placebo-controlled phase 2 CALLIPER trial is intended to run concurrently with and to complement the phase 3 program in RMS. In particular, CALLIPER is focused on progressive forms of MS, or PMS, and is designed to corroborate vidofludimus calcium's neuroprotective potential, as exemplified by slowing of brain atrophy and delay in disability worsening.

The CALLIPER trial enrolled 467 patients at more than 70 sites throughout North America as well as Western, Central and Eastern Europe, with patients randomized to either 45 mg daily doses of vidofludimus calcium or placebo, in a double-blinded fashion. The trial's primary endpoint is the annualized rate of percent brain volume change up to 120 weeks. Key secondary endpoints include the annualized rate of change in whole brain atrophy and time to 24-week confirmed disability progression based on the expanded disability status scale, or EDSS. Immunic's current expectation is to read-out top-line data of the CALLIPER trial in April of 2025.

On October 9, 2023, Immunic announced positive interim data from the CALLIPER trial, which showed biomarker evidence that vidofludimus calcium's activity extends beyond the previously observed anti-inflammatory effects, thereby further reinforcing its neuroprotective potential. The 24-week data from the first half of patients showed improvements in NfL, consistent throughout the overall PMS population as well as all sub-analyses.

Phase 2 Trial of Vidofludimus Calcium in RRMS (EMPhASIS Trial)

ClinicalTrials.gov Identifier: NCT03846219

On August 2, 2020, Immunic announced positive top-line data from its phase 2 EMPhASIS trial of vidofludimus calcium in patients with RRMS. The trial achieved statistical significance on all primary and key secondary endpoints, indicating activity in RRMS patients. On September 11, 2020, the Company published the full unblinded clinical data set which confirmed and expanded on the previously announced top-line results.

On February 24, 2022, Immunic published final data for the EMPhASIS trial. In the final data set combining patients from both Cohort 1 (30 mg, 45 mg and placebo) and Cohort 2 (10 mg and placebo), placebo adjusted reductions in gadolinium-enhancing lesions at 24 weeks for the 10 mg, 30 mg, and 45 mg dose groups of vidofludimus calcium were 13%, 78%, and 74%, respectively. The company believes this data provides further corroboration for the selection of the 30 mg dose for the ongoing phase 3 program in RMS.

The final data also provide evidence of dose-proportional neuroprotective activity. For instance, the baseline adjusted decreases in the biomarker serum neurofilament light chain at 24 weeks for the 10 mg, 30 mg, and 45 mg dose groups of vidofludimus calcium were 9%, 18%, and 26%, respectively, as compared to placebo. The company believes this observation suggests that higher doses, such as 45 mg vidofludimus calcium, may be preferrable in indications where neuroprotective effects are most important, such as in PMS.

On November 17, 2022, Immunic reported data from the open-label extension phase of the trial showing that long-term open-label treatment with vidofludimus calcium was associated with a low rate of confirmed disability worsening over time, comparing favorably to historical trial data for currently available MS medications.
Lublin FD, et al. How patients with multiple sclerosis acquire disability. Brain. 2022 Sep 14;145(9):3147-3161. Available from: https://pubmed.ncbi.nlm.nih.gov/35104840/
Bjornevik K. et al. Longitudinal analysis reveals high prevalence of Epstein-Barr virus associated with multiple sclerosis. Science. 10.1126/science.abj8222 (2022). Available from: https://www.science.org/doi/10.1126/science.abj8222
Robinson WH, Steinman L. Epstein-Barr virus and multiple sclerosis. Science. 2022 Jan 21;375(6578):264-265. Available from: https://pubmed.ncbi.nlm.nih.gov/35025606/
Lanz, T.V., et al. Clonally expanded B cells in multiple sclerosis bind EBV EBNA1 and GlialCAM. Nature 603, 321–327 (2022). Available from: https://www.nature.com/articles/s41586-022-04432-7
Schneider-Hohendorf et al. Broader Epstein–Barr virus–specific T cell receptor repertoire in patients with multiple sclerosis. J. Exp. Med. 2022 Vol. 219 No. 11 e20220650. Available from: https://rupress.org/jem/article/219/11/e20220650/213431/Broader-Epstein-Barr-virus-specific-T-cell
Related News